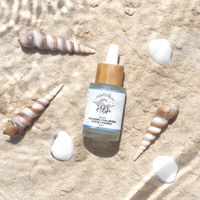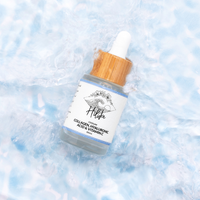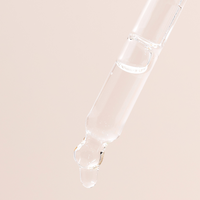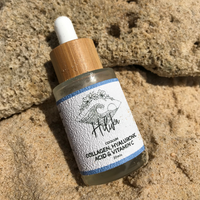 Coolum Collagen, Hyaluronic Acid & Vitamin C
Description
Ingredients
Details
Seaweed derived collagen combats signs of ageing by repairing and strengthening the skin's natural collagen & elastin reducing fine lines and wrinkles.
Hyaluronic Acid is added to this formula, hydrates the skin at its deepest levels.
Hyaluronic Acid can hold up to 1000 x its molecular weight in water. This hero ingredient penetrates the skin and deeply hydrates all layers of the skin, keeping the skin moist, supple, and plump.
When our skin is dry, it lacks moisture. Moisture found in the skin is in the form of water, you require something that replenishes and retains water.
This is where our hero ingredient, Hyaluronic Acid comes in. When applied to wet skin, it attracts and retains the water within the skin. This beauty can hold 100 times its weight in water. So it truly hydrates your skin as much as possible.
This means the serum is also great for anyone with dehydrated, dry, flaky or sensitive skin and can be used around the eye area to rehydrate.
This collagen formulation has been hydrolysed to ensure that its particle size is small enough to penetrate the layers of the skin where repair and growth occurs.
Hiluka's Coolum serum will rebuild collagen, rejuvenate, improving your overall skin texture and tone.
Purified Water, Hyaluronic Acid, Vegetable Collagen (Seaweed), L-Ascorbic Acid (Vitamin C), Leuconostoc (Radish Root), Ferment Filtrate.
Add a small amount to wet hands, then apply to your face. Follow with your favourite Hiluka Daily Moisturiser. Use morning and night after cleansing. Store in a cool dry place. For external use only. Avoid contact with your eyes. If irritation occurs, discontinue use. Use within 6 months of opening.